Register
Bar Olympics (October 15, 2022) Bar Games · Co-Ed
MonTueWedThuFriSatSun 2:00pm to 6:00pm
Team Fees

Regular

$80.00 per team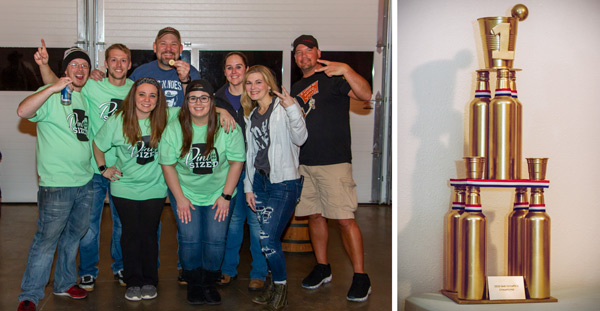 Do you have what it takes to be an Olympian...at bar games? Join us on Saturday, October 15th at Hazzard County for Bar Olympics! 4-person teams will compete in a variety of games like bags, beer pong, darts, flip cup, ladder golf & giant jenga. Details below.
- 4-person teams with minimum 1 female
- Event will start at 2 pm. Estimated timeframe is 4 hours, but tournaments can vary.
- Bracket style tournament with a 4-game guarantee.
- $100 cash prize, t-shirts + trophy for 1st place overall.
- Socializing before, during & after the games!
- Themed attire & team outfits encouraged!
- Team fee is $80 (includes tax and processing fees)
- Space is limited to 16 teams
Please note - This event is for fun. Each player is required to display good sportsmanship, and respect to the tournament officials, staff and other players. Rude, aggressive, vulgar language/behavior or being intoxicated may result in ejection from the tournament.
Questions? Please contact Brian at 319-804-8512 or Brian@CRsocialclub.com