Indoor Volleyball - Thursdays 2nd Session (Winter 2022-2023) Volleyball (Indoor) · Co-Ed
Accepting Team Players Only
MonTueWed
Thu
FriSatSun
6:30pm to 9:30pm
Intermediate & Recreational Coed 6's
Team Fees

Regular

$306.00 per team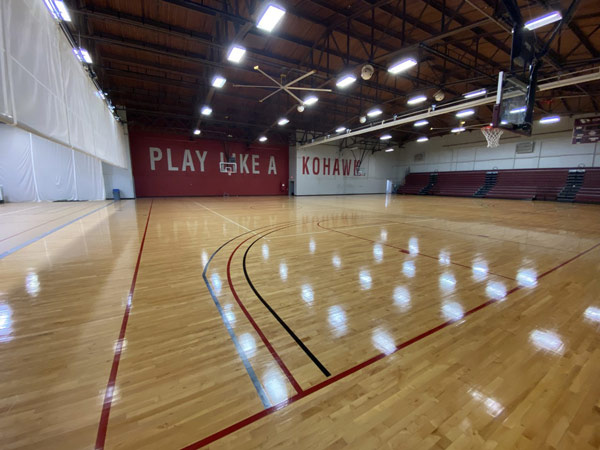 Join us on Thursday nights at Eby Fieldhouse on the Coe College campus for a volleyball league with food & drinks at our sponsor bar HP - Pub & Grub. League details below.

DIVISION DESCRIPTIONS:
Intermediate: More experienced players. Teams can bump, set, spike. Molten spiral volleyballs are provided.
Recreational: 'Here for the Beer' division. Less serious teams. No jump serving. May have trouble with passing/setting/hitting. Molten classic volleyballs are provided.
18-and-over league. Co-ed 6's (max 3 male players on court)

League will have 2 divisions, Intermediate and Recreational. Intermediate is more competitive play. Teams may need to be moved based on the teams that sign up and past league history. Please contact us if you have questions.

Indoors at Eby Fieldhouse on the Coe College campus (2 courts have hardwood floors, 1 court is a multi-use floor)

2nd session will start Thursday, December 1st. 8-week season (no games on Dec. 22 & 29 for holiday break)

Matches played on Thursday nights; Start times between 6:30-8:30 pm. Start time will vary each week for teams. Each match is 3 sets to 25 points.

Position night on last week (1st and 2nd play, 3rd and 4th, etc). Champion is decided by overall season record.

League champion shirts for 1st place in each division.

Interactive website with mobile app, schedules, standings, player profiles and team management tools for captains.

Drinks, food & socializing on league nights at sponsor bar HP - Pub & Grub. 6 free drink tickets for each team on opening night of the league.

Team price is $306 (Includes tax and processing fees). Team captains can pay in full or split up the fee between players.

Questions? Please contact Brian at 319-804-8512 or Brian@CRsocialclub.com
MUST BE 18 AND OVER TO REGISTER. PAYMENT AND REGISTRATION DEADLINE IS NOV. 21